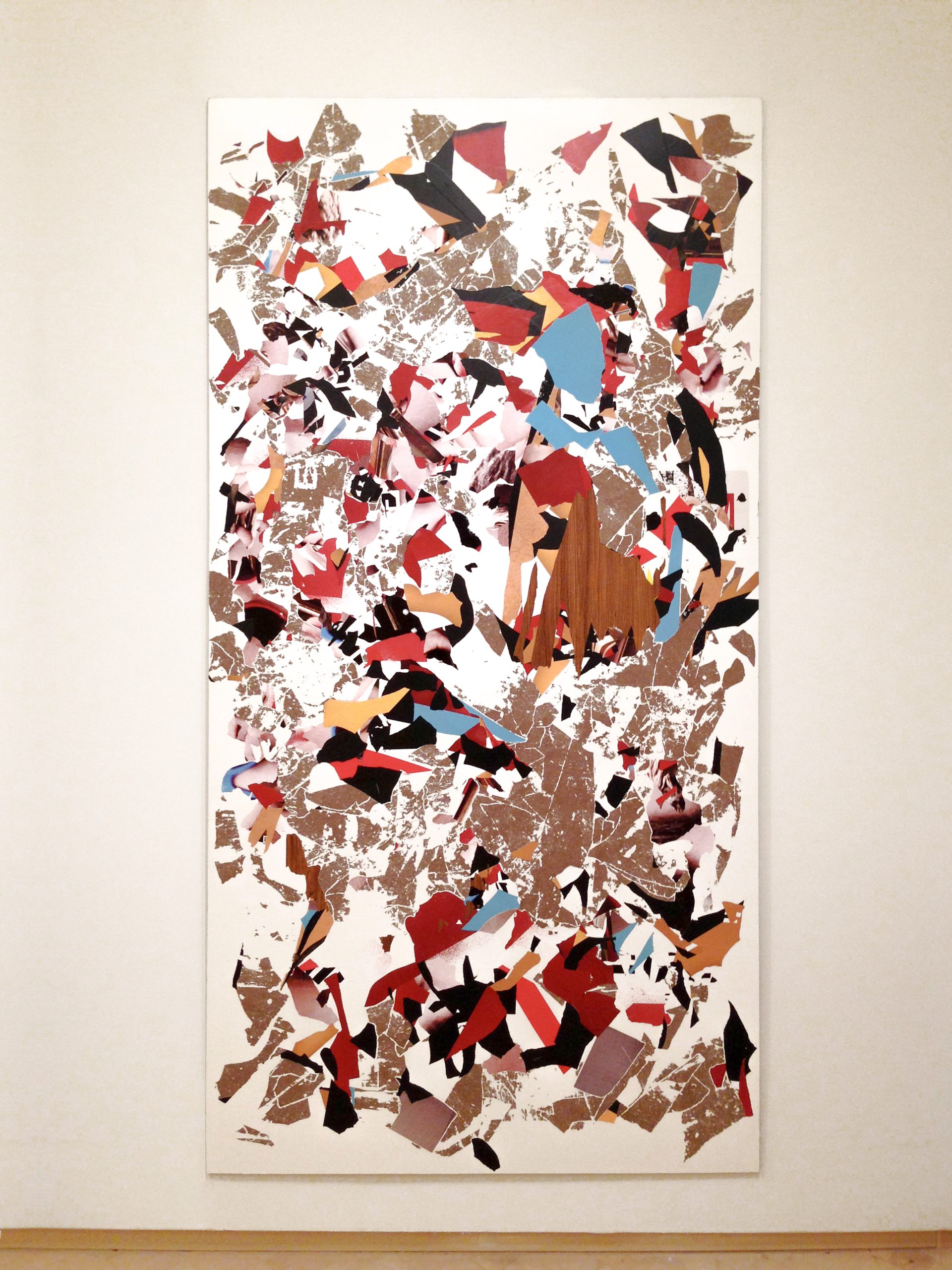 Untitled 2015 | Cut-outs of vinyl pre-print posters on paper coated board.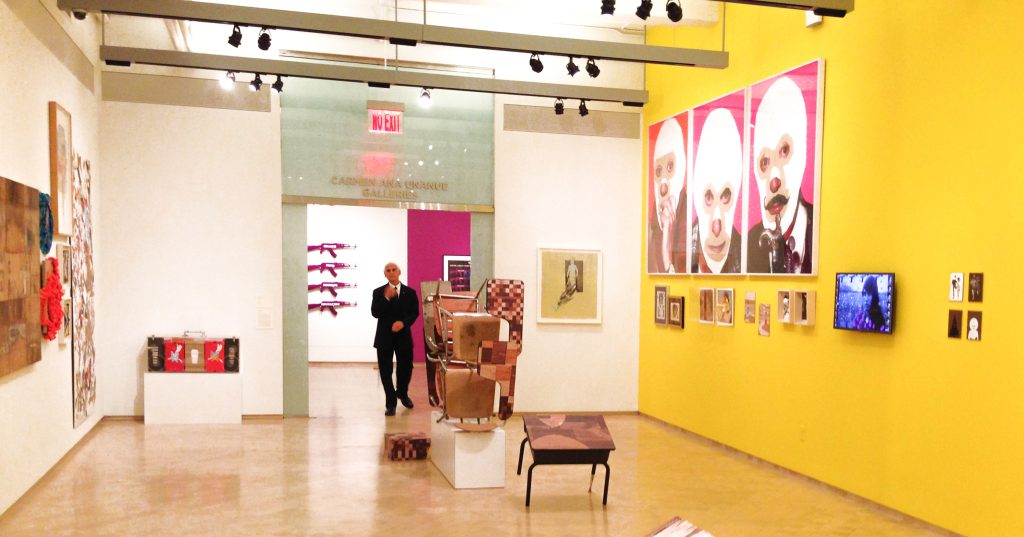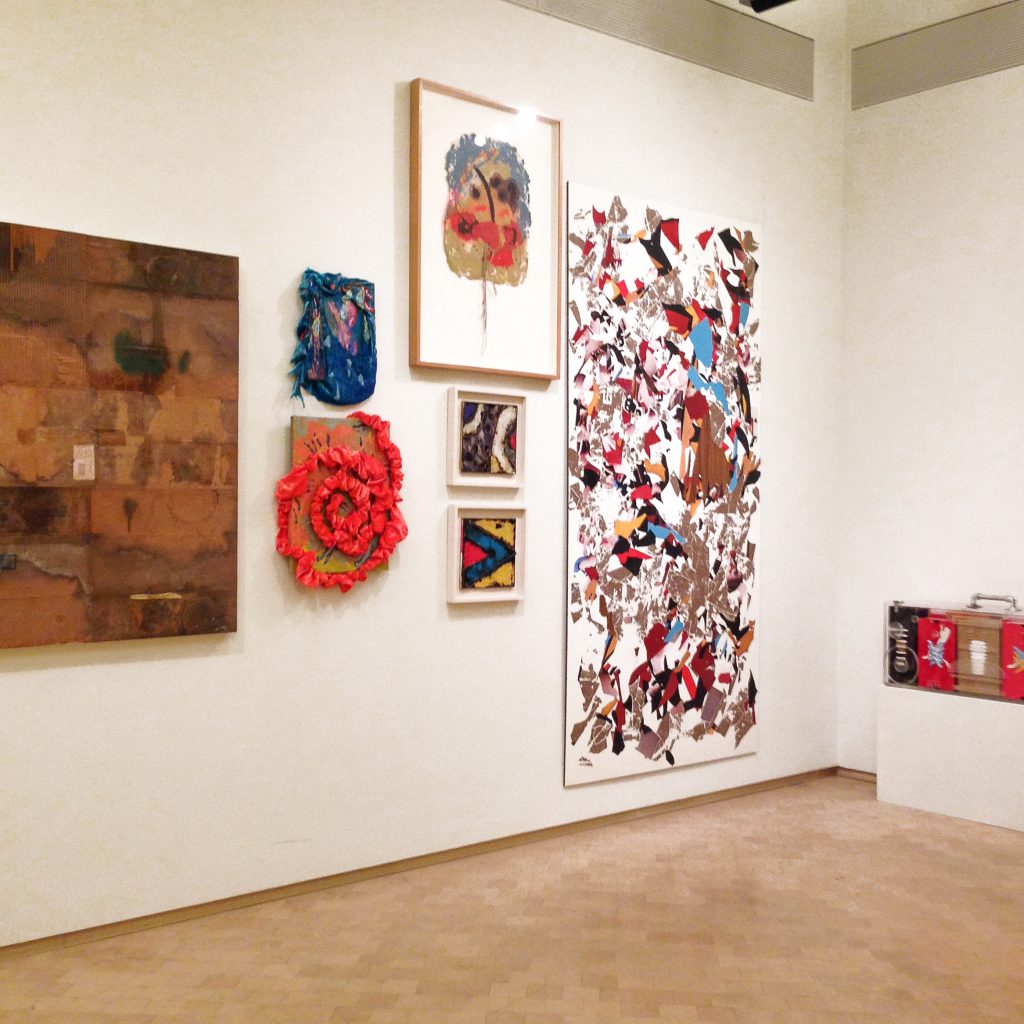 El Museo del Barrio, 2015
This exhibition explores the work of artists experimenting with collage and collage techniques in ways that expand the gestures of cutting paper and mixing various mediums together. It takes as its point of departure some of the concepts from Dick Hebdidge's series of essays collectively titled Cut N Mix: Culture, Identity and Caribbean Music, published in 1980. In this text, Hebdidge explored the variations of Caribbean reggae and dancehall and other related styles of music as emblematic markers of Caribbean ideas of nationhood, belonging, and the making of culture.
Hebdidge notes the following about additional versions of a song, a kind of sound collage that is made from the original melody: On the dub, the original tune is still recognizably there, but it is broken up. The rhythm might be slowed down slightly, a few snatches of song might be thrown in and then distorted with echo. (p. 83)
This idea of an original form of working (the paper collage) that has been changed in some way through more radical processes is addressed in various ways in this exhibition. So-called traditional collages are included, in which papers or photographs or prints or magazine images are placed over other layers of paper. In addition, more "extreme" versions of collage are featured, such as layered and burnt linoleum, overlaid cardboard and fabric, gigantic collaged works, and pop-style drawings collaged into digital videos.
The artists included in the exhibition range from established artists who are veterans of collage to new generations of artists experimenting with this malleable medium.